IN CONVERSATION WITH:
MORGANNA MAGEE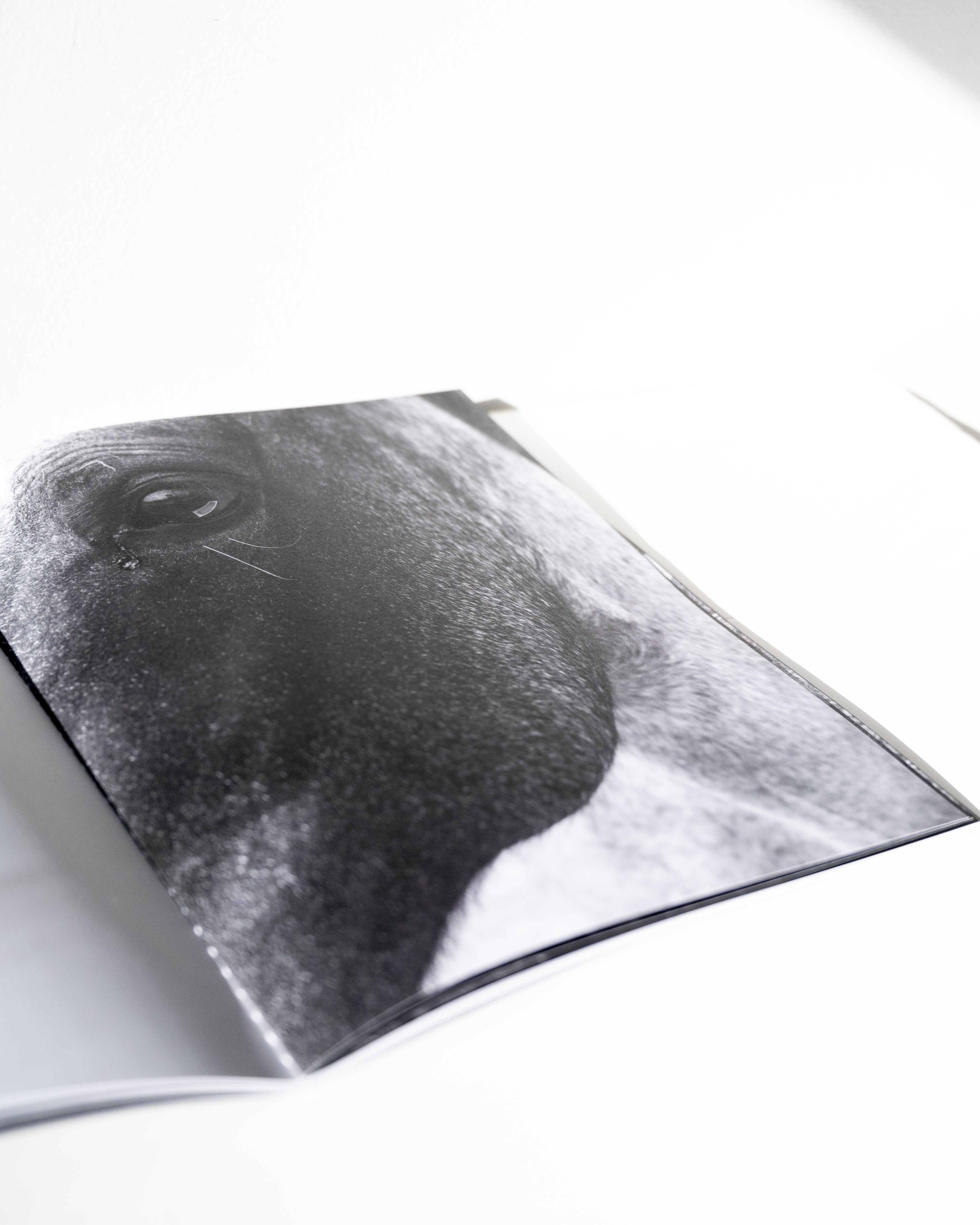 In Conversation with Sophie Spence


Sophie Spence: Can you tell us a little about your project
Extraordinary Experiences
, and how it came about?
Morganna Magee: I began extraordinary experiences after a conversation with a dear friend whose first experience of death was very traumatic. I wanted to talk her through some of the physical effects I felt of grief after my father died when I was 25. There are some widely known symptoms of grief but in addition there are a series of phenomena called " extraordinary experiences" that cause physiological disruptions to the bereaved. Quite often, within a few months of someone dying, you will see them. When it happened to me, it was as if my father was projected onto another man I saw in passing. It shook me to the core and I've never forgotten that feeling.

This work stems from that feeling of seeing something and not quite knowing if it's real, even if it is familiar.



SS: Reflecting on your daily walks photographing, how did this ritual change the way you see your day to day surroundings?
MM: I moved homes during the 2020 lockdown to an area I have never lived in before. Having moved a lot in the past 15 years I have always prioritised finding wild places where I live, it's an unexplainable need that I have and part of the reason I never liked living in the city. I am also fortunate to have a beautiful active dog who needs daily walks and stimulation. He is my companion through most of these photos.Being able to discover where I live through walking was invaluable for me, and photographing as I went gave lockdown days structure and excitement. Walking through the seasons in Melbourne can be an intense physical experience, walking on dark winter mornings in the rain the world looks different to walking at dusk in Summer. The constraints of where I could travel to in the lockdown helped me to attune to these changes and to know what to photograph and when.

SS: Did you always envision Extraordinary Experiences as a photobook? Did you take on any particular approach for sequencing?
MM: I did, it has been exhibited but I wanted the work to be a book. I like the idea of the images being contained and someone experiencing them in am intimate way. The book would have remained a plan but when Matt from Tall Poppy contacted me I felt ready to get the work in order. I see the book as iterative, I don't know that this work is finished yet but this feel like the natural step for it.
Sequencing was completely intuitive, Matt and I were in agreement that we wanted the viewer to be paces through the book in a way that felt quite slow. The centre spread of the book, which the binding naturally opens to, is one of the more intense full bleed images of a Kangaroo carcass and a landscape. We liked the idea that this could be the first thing a reader sees when they open the book, it's both loud and quiet and allows the viewer an insight into the book as a whole.

SS: Can you tell me about this idea of an 'emotional interpretation'? How did this emerge in the work and did this have an effect on your visual language choices?
MM: I've mainly shot with large formats since 2019 and when the pandemic hit I began developing my own films out of necessity. I began to see quirks, accidents and interventions that the final images would have, sometimes from photographing, sometimes from processing and often from digitising the negative. I love the idea that the final image seems to encompass more than what was in front of the camera, it feels like a magical intervention.
SS: I read these interventions on the images as poetic recordings of the time and place, and the imperfect nature of fleeting experience. How would you describe the significance of haunting with these ideas and within the series?
MM: Haunting to me is intrinsically tied to photography- it is the remnants that are left that photographers are trying to hold onto. A lot of my work now is pre-occupied with the beauty of melancholy, a state of being that is frowned upon in modern life that has places positivity and happiness as the goal to which we all need to reach. For me personally, that's not realistic, so being able to celebrate the beauty in the cold, lonely moments in which the world seems full of pathos has become the main driver of my work.
︎
Morganna Magee is a photographer based in Naarm ( Melbourne, Australia) living and working on the land of the Wurundjeri, Bunurong and Boon Wurrung people, on the foothills of the Dandenong ranges. Her practice sits between storytelling and expanded documentary, creating work that pulls from an emotional response to the world whilst still being based in the documentary tradition. Her two-decade-long practice as a photographer encompasses commercial, editorial, and fine art. Her work has been awarded and exhibited both nationally and internationally recognised by institutions such as The National Portrait gallery Australia and Miami Art week. She is a founding member of Lumina Collective an Australian collective of award-winning women and non-binary photographic artists breaking ground in visual storytelling and dissemination. She regularly is commissioned for editorial and large-scale community arts projects.
You can now purchase her wonderful book
Extraordinary Experiences
, published by
Tall Poppy Press
.
To see more work by Morganna Magee, visit -
Website
/
Instagram
︎