MARION PAQUETTE: INEMURI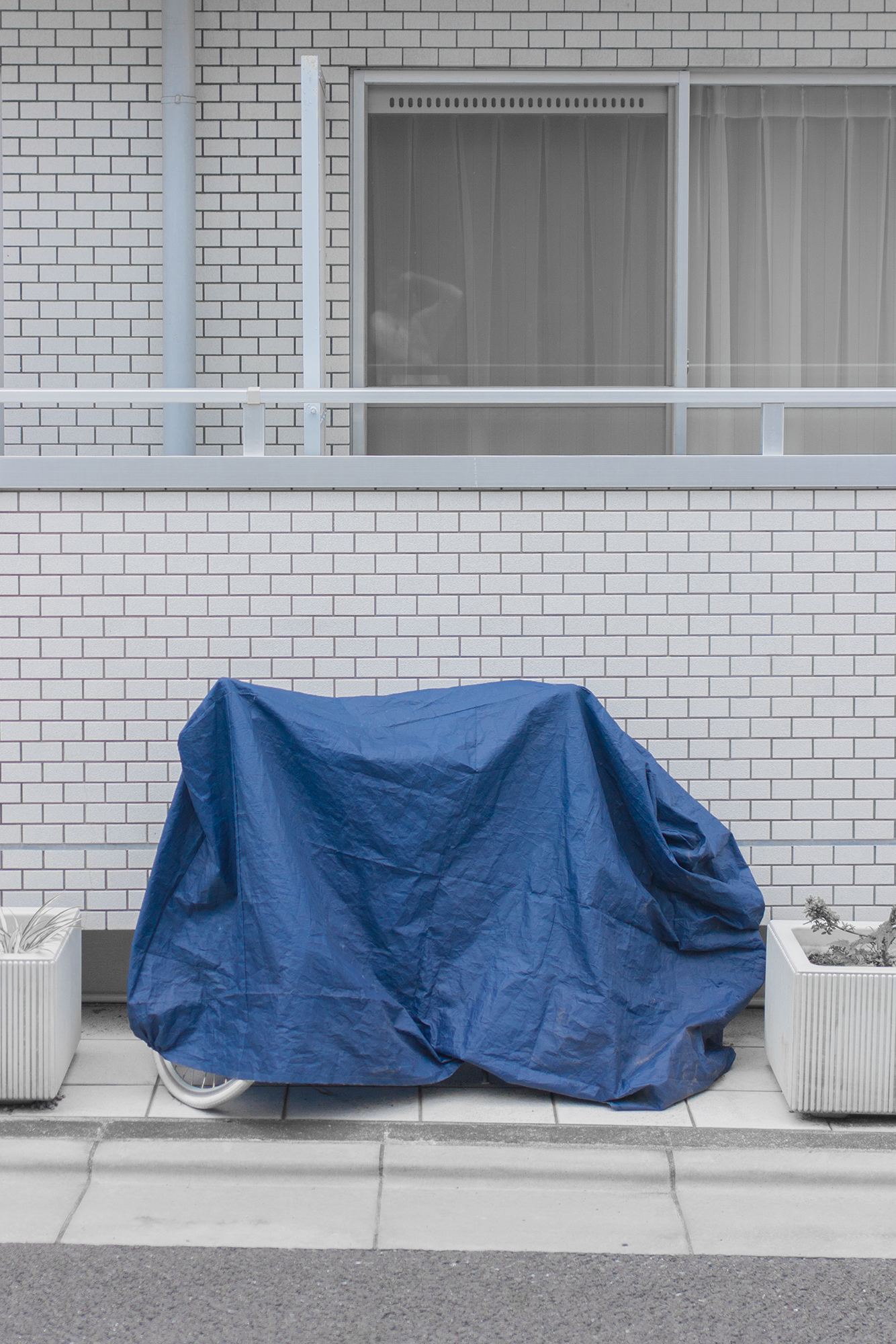 The photographic series
inemuri - sleep present
draws a fictional and documentary portrait of certain typologies present in the urban environment of Tokyo (Japan). Playing with recurring motifs within the city, the series makes visible various situations and interstices encountered in public space.
In Tokyo, where work is highly valued, sleeping in public spaces is a response to a context of generalized overwork. This practice goes by the name of inemuri 居眠り, which means "sleeping while present". It is defined as an in-between state, where the person is mentally "disconnected" from their physical reality, but still has the ability to be involved in their context. The body is thus physically present, while the mind is temporarily "elsewhere".
The photographic series
inemuri - sleep present
gathers various subjects: sleepers, workers, textile elements, buildings, objects. This amalgam gives an account of a suspended reality that echoes the dreamlike universe in which the sleepers may find themselves. The images play on an in-between condition, combining private and public, reality and dream, activity and inactivity, inside and outside, comfort and discomfort, etc. This fictional and, at the same time, documentary reading of Tokyo's environment leads us to lend a poetic and reflexive look at the impact of hyperproductivity and the boundaries of intimacy within Japanese society.
︎


Marion Paquette is an artist based in Tiohtià:ke (Montreal).