HEINER L. BEISERT: LOVE ME FOR LESS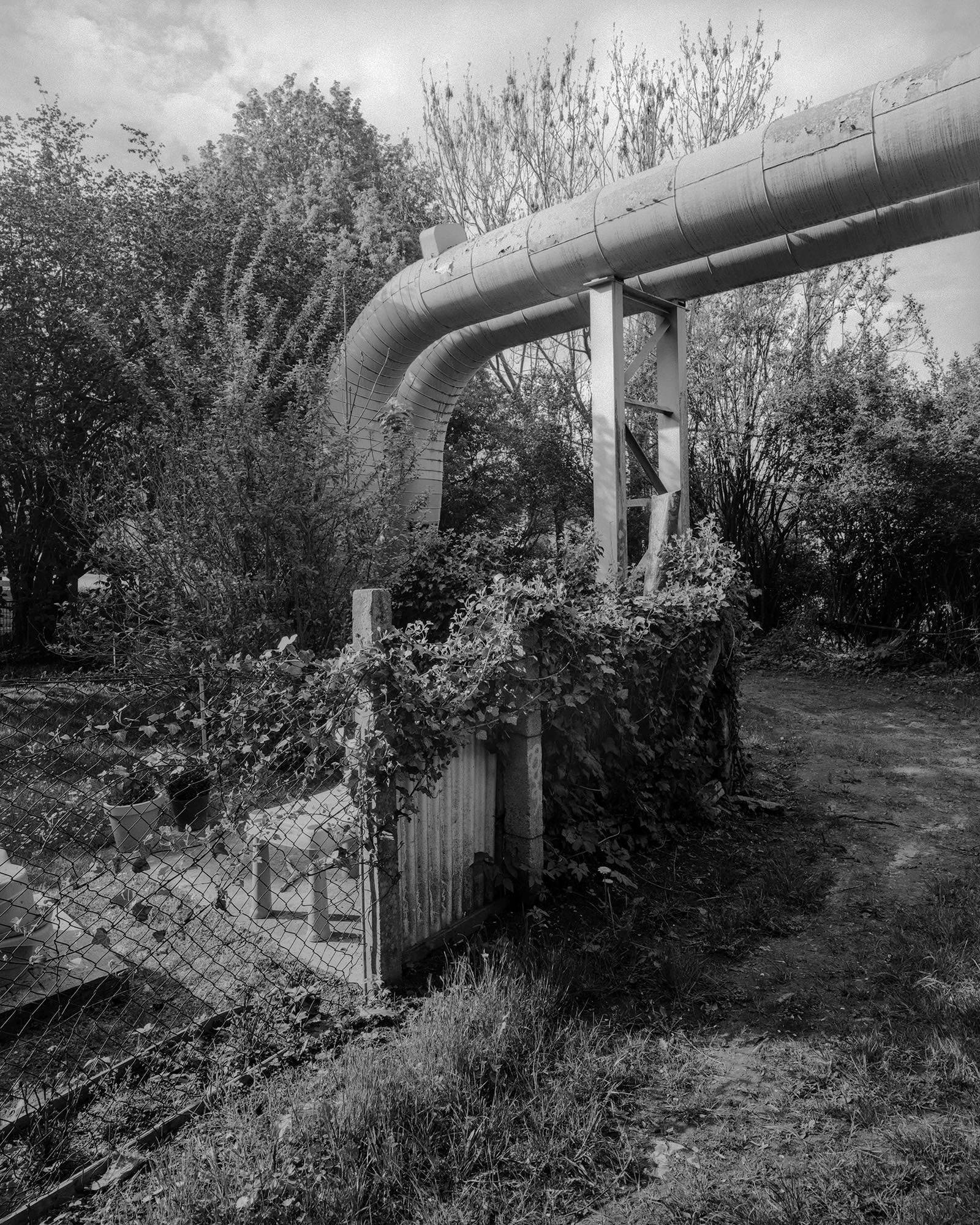 "Love Me For Less" is my most insightful contribution of a visual abstraction to the narrative of the unbearable weight of being human in the anthropocene. In what I believe to be an extensive, topographic study of the tactile, I want to present a distinctive unnerving experience. In multifaceted arrays of structure and light, I compose for the surreal and yet mundane — opting for disorientation, mimicking an out-of-body experience (OBE). The so-called OBE being the phenomenon that has led me onto the path of creating this body of work over the course of the last two years in Rostock, Germany.
In a sterile, almost clinical fashion, I, as always, worked entirely film-based, utilizing my large-format view camera for the most part. I concentrated on the manifestation of abstract interactions between humans and their respective environments to an extent that tries to emphasize the strict inner lining within what makes up the human mind with all its boundaries — only to surpass said boundaries in the hereby body of work presented. A beauty that is quickly undercut, disturbed by a cast of characters who seem unwilling or unable to play along.
The question that guided me, driven by my interest in the phenomena of out-of-body experiences, has always been steady throughout my process: What really lies beneath our own consciousness and the structural array of chaos hidden within? With "Love Me For Less" I laid the foundation for the work following it, to further strengthen my studies of resetting narratives inherited from generations unknown. "Love Me For Less" is therefore not so much about escapism but the fictional consensus of blending societies together by the strict differentiation of what is physical matter and what is not.
︎
Heiner Lukas Beisert is a German Photojournalist and visual artist.
Born in 1999 in Crivitz, he has been defining his approach to documenting spaces and the environmental portrayal of cityscapes, ever since he was gifted a camera at the age of only seven. His works consist of a thematically unique amalgamation of a wide plethora of aspects intertwined with political criticism. The portrayal of existential dimensions through the visual recreation of human solitude and mortality in the context of modern performance societies, delivers innovative perspectives on the matter of contemporary photography. He currently lives and works in Rostock for galleries and numerous papers in the German northeast, as well as Poland. As of 2021, Heiner L. Beisert is a full member of Polish photography collective "RUST".
To see more work by Heiner Lukas Beisert, visit -
Website
/
Instagram
︎