ERSILIA TARULLO: UN RICORDO DA ME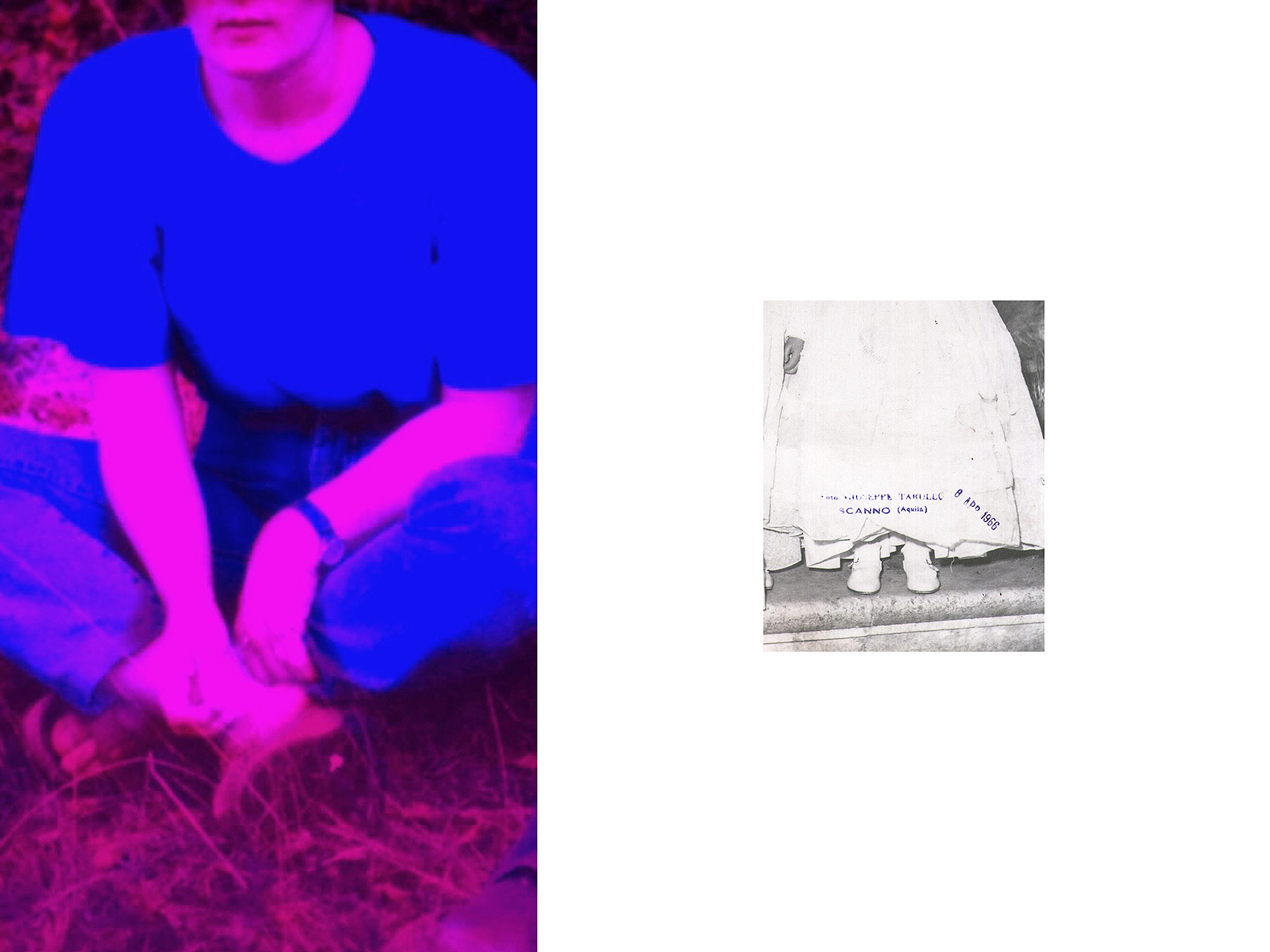 "Un ricordo da me" is a visual investigation of the expressive metamorphosis of a family photographic tradition, which was initiated in 1950. It is shared by three generations. In each panel there are images that tell the stories of three photographers (including myself) who live in a different historical period and who are moved by different narrative needs.
Themes are expressed by different visual languages, but they communicate with each other effortlessly. So photographs born again with a new face, still telling the same story with up-to-date words.
"Un ricordo da me" has become for me a journey to discover my personal photography. Reworking images from my family is a reason for analysis and comparison, exchange and separation from them.
︎


Ersilia Tarullo is a photographer based in Rome.


To see more work by Ersilia Tarullo, visit -
Instagram
︎