IN CONVERSATION WITH:
ALVIN LAU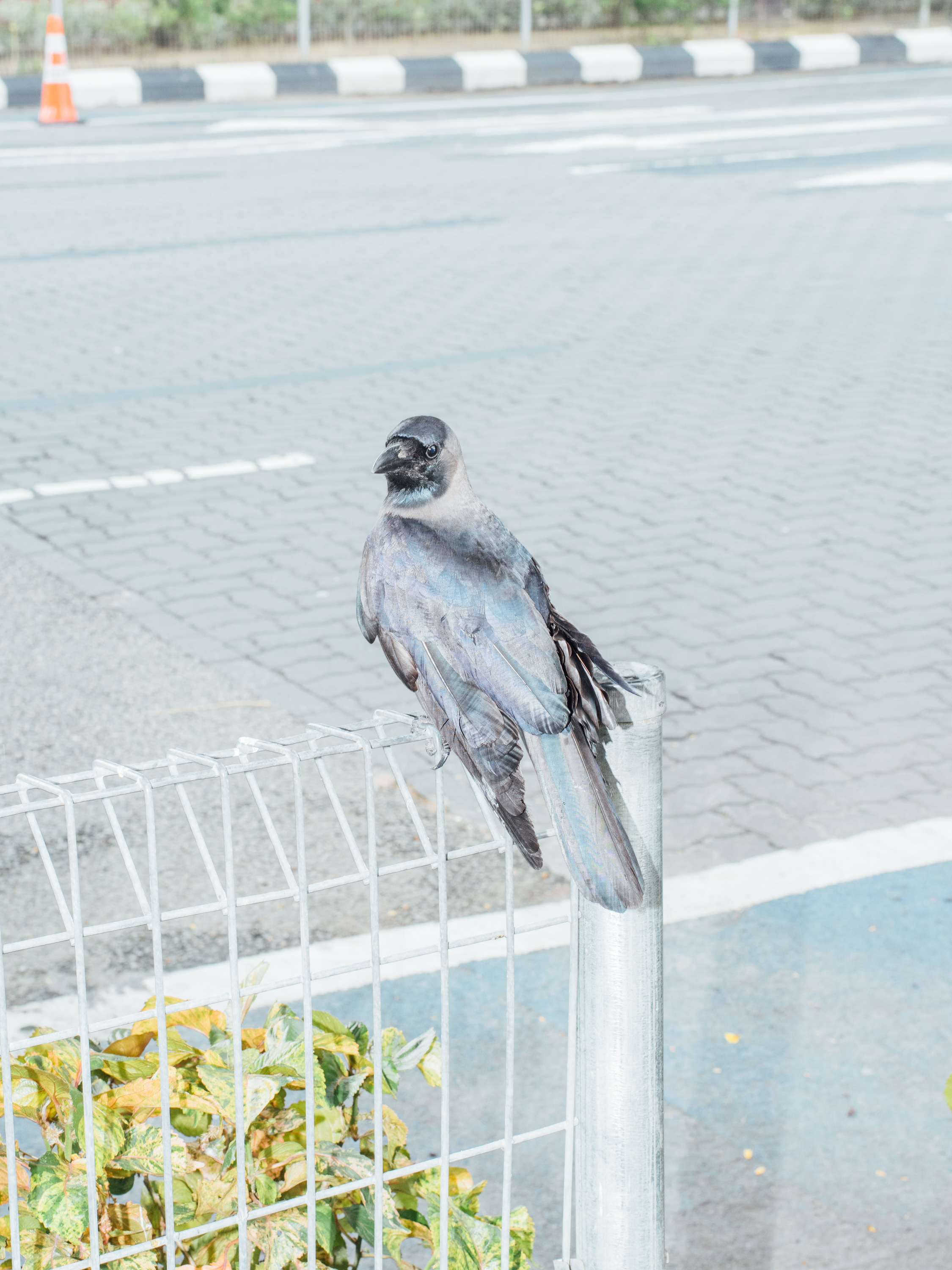 In Conversation with Adrian J. Song


Adrian Song: Thank you so much for your time Alvin, I'm especially excited to talk to you about your project 'Sentul' as I was born in
Shah Alam
, which isn't too long a drive depending on the traffic. I'm really curious about what it's been like pursuing a photography career in Malaysia. How has the environment and the challenges you've faced shaped your perspective as an artist?
Alvin Lau: Thank you again Adrian for lending me this space to have a say about my work and photography in general. Pursuing photography both as a professional and artistic career has its own set of challenges and setbacks. For the commercial side of photography, I'd say it's almost a universal experience when it comes to working professionally as a photographer. Though things would largely differ when it comes to approaching photography as an artform. In my own opinion, the lack of funding for the arts in general, and the inactivity of any photo related organisations, has made it tough to grow as a photographic artist over the past few years. I do have to acknowledge though, that I have been lucky enough to acquire a few scholarships over the years of my photography career.

AS: Your project documents the gentrification of your own hometown. Which must be quite an interesting undertaking as you're forced to concurrently inhabit the past, the present and the future. Something your photographs capture quite beautifully. Could you tell us more about the decision making process when it came to making these images?
AL: When it comes to making work around Sentul, I am deliberately making a conscious decision to take an ironic approach. There is a nudge or instinct to present the beauty in destruction, which I would add that there is a personal bias on how I think a place that I inhabit should look or feel like.

AS: So by doing this project, what have you learned about these biases?
AL: I think nostalgia can be a form of uninformed bias when left unchecked. When this project started out years ago, it was a photographic exercise to document things "before they disappear". I think as of late, making work related to memories and it being location specific has taught me to look deeper beyond the surface of "destruction" and learn more about how this place was built and critiquing it for the future to come.

AS: I'm wondering if you could share some of your fondest memories growing up in Sentul, and what it's been like to experience the morphing of a place that is so familiar. Is it something you've always been aware of?
AL: Not much that I can think of that can stir up any fond memories, but if anything that I can think of right on top of my head, it would be these few billboards that were always around the corner of my apartment, or the sounds of crickets after rain. But other than that, I remember there were a lot of trees around Sentul, there were less lanes on the main roads, and it was a much quieter place before.

AS: So if you were to ever move away, what would you miss the most?
AL: I kid you not, it would be the ease of access to a variety of foods. And also the ease of access to cycling routes and rock climbing crags.

AS: I remember, growing up, I would look through to my backyard and there would be cows and chickens and cats all just hanging out on the fence. I'm wondering, how have these ongoing changes affected the communities and local ecologies that have long called Sentul home?
AL: I personally think the fact that I'm seeing more animals or insects around me is proof that the rapid development around Sentul over the years is changing the landscape much more than I expected. There used to be more livestock around as well.

AS: I'm guessing photography is a huge part of your life, but what else has been inspiring you lately?
AL: Mostly housing policies, and/or how spaces are being used and adapted for public usage.

AS: Thanks again Alvin, I've enjoyed learning more about Sentul. What are you working on now, and what do you have planned for the future?
AL: I am still continuing Sentul as a project, and at the same time working on my ongoing project Borderline. As for the near future, I am hoping to get into a MFA programme soon. Thank you!



︎
Alvin Lau b. 1994, Malaysia.
Photography started off as a hobby but subsequently that grew into more. He briefly studied Business Administration in Sunway University before dropping out to pursue a career in photography.
The main frame within Alvin's work is a constant exploration amongst and within the idea of life and death. His work derives from the influence of movie making / narrative based short essays. Largely his photographic approach comes from the idea of setting up research based journals with the idea of intertwining ideas that are loosely based on the format on how the mind conjures a dream sequence and the liminality of how reality functions as a whole entity. Commonly inspired from his older practice of documentary photography , his current practice has taken a shift into the consideration of documenting ideas and condensing narratives with the usage of visual images.
To see more work by Alvin Lau, visit -
Website
/
Instagram
︎